It seems to be that Scotland has been specifically chosen to be the UK's answer to rewilding and reintroductions.
Plenty of other reintroductions of now locally extinct species have been focused in Scotland. The current target species is: the Eurasian lynx.
Do I believe that Eurasian lynx should be reintroduced back into the UK? Yes, of course I do.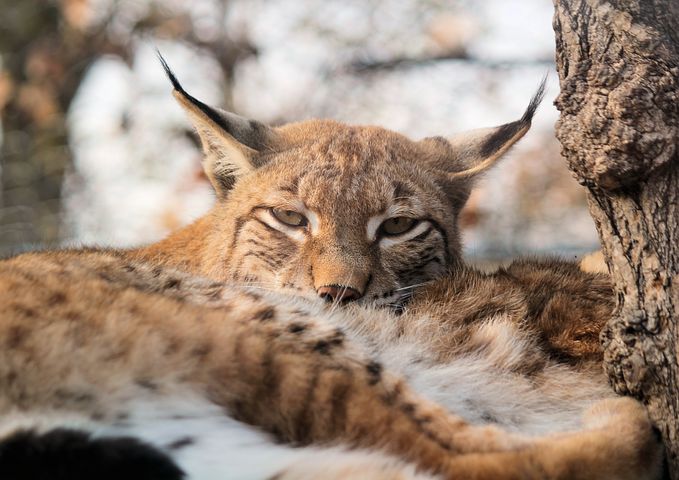 It is now generally acknowledged that mammalian carnivores are a keystone species in terrestrial landscapes.

Prey populations are regulated as a consequence of top-down trophic cascades which leads to a healthier, more biologically rich ecosystem.

One of the principal concerns in the Scottish Highlands is over-grazing by herbivores, such as roe deer, the primary prey of Eurasian lynx.

The reintroduction of Eurasian lynx would control the population of grazers, allowing for improved plant growth, and therefore increasing biodiversity and species richness.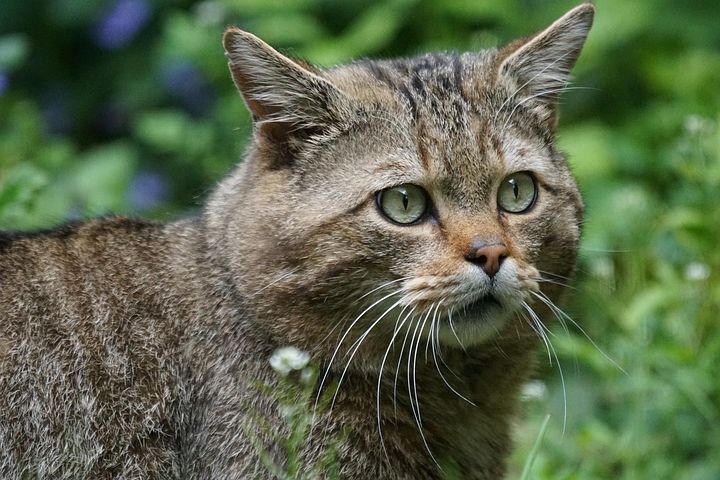 But what does this mean for the current, struggling population of wildcats?

That is what I want to discuss, at least for now.
Eurasian Lynx and European Wildcats are both part of the family Felidae, which contains all cats, and the subfamily Felinae.

There are some concerns regarding competition for prey and space for dens, as well as the potential for Eurasian lynx to prey upon wildcats.
However, both species coexist across mainland Europe, despite occupying very similar niches and being active around the same time.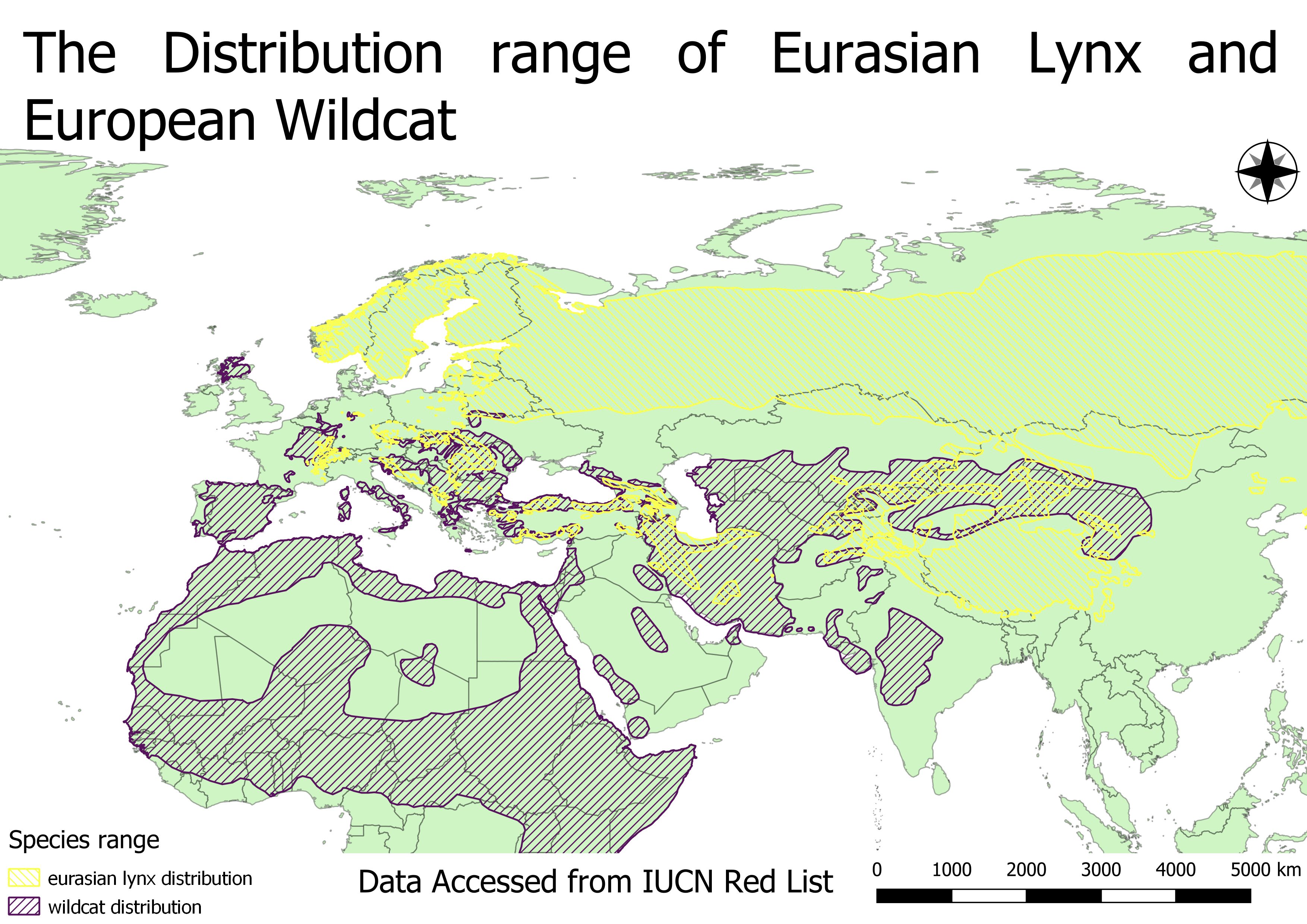 Likewise, studies undertaken in the Mediterranean have shown that the main competition for wildcats are other mesopredators, such as badgers, foxes, Egyptian mongoose, common genet and stone marten, rather than larger carnivores such as, in the case of this study, the Iberian lynx.
Since both felid species have the ability to coexist within the same habitat on the continent, I do not doubt that the reintroduced Eurasian lynx would exhibit the same behaviour in Scotland as they do in the rest of their shared range.

Likewise, one particular study led by Soyumert (2020), found that the activity of the wildcats caught on camera-trap stations in areas of Eurasian lynx was not significantly different from those where Eurasian lynx was not present, implying that the wildcat population in the study region did not display avoidance of the Eurasian lynx.
However, my main concern is whether the funding and human attention would be diverted from one felid species to another.

At the moment, the European wildcat population in Scotland is close to extinction, with current population estimates at between 30 and 430 individuals.

The major threats to the wildcat population in Scotland are competition with, disease transmission from, and, potentially most importantly, genetic hybridisation with domestic cats.
Ecologically, there would be very limited negative effects on the European wildcat population if Eurasian lynx were reintroduced.

In fact, the wildcat population would likely benefit from the reintroduction of Eurasian lynx due to the quality of the habitat improving, my concerns lie with the competition for conservation funding and efforts, rather than competition biologically speaking.
Thus, it is very important that conservation efforts that are currently in place for the European wildcat remain with the same level of support and funding once a newer, more charismatic felid species moves in, in order for both to survive in the Scottish Highlands.




References
BBC News, 2020. Scotland's deer population 'should be cut'. Available at: https://www.bbc.co.uk/news/uk-scotland-51295296 (Accessed: 01/03/2021)
Breitenmoser, U., Lanz, T. and Breitenmoser‐Würsten, C., 2019. Conservation of the wildcat (Felis silvestris) in Scotland: Review of the conservation status and assessment of conservation activities. IUCN SSC Cat Specialist Group.
Breitenmoser, U., Breitenmoser-Würsten, C., Lanz, T., von Arx, M., Antonevich, A., Bao, W. & Avgan, B. 2015. Lynx lynx (errata version published in 2017). The IUCN Red List of Threatened Species 2015: e.T12519A121707666. Downloaded on 03 March 2021.
Hetherington, D., 2006. The lynx in Britain's past, present and future. ECOS-BRITISH ASSOCIATION OF NATURE CONSERVATIONISTS, 27(1), p.66.
Macdonald, D.W., Yamaguchi, N., Kitchener, A.C., Daniels, M., Kilshaw, K. and Driscoll, C., 2010. Reversing cryptic extinction: the history, present and future of the Scottish Wildcat. Biology and conservation of wild felids, pp.471-492.
Monterroso, P., Díaz‐Ruiz, F., Lukacs, P.M., Alves, P.C. and Ferreras, P., 2020. Ecological traits and the spatial structure of competitive coexistence among carnivores. Ecology, 101(8), p.e03059.
Ovenden, T., 2019. Could we reintroduce lynx to Scotland? Available at: https://scottishwildlifetrust.org.uk/2019/07/could-we-reintroduce-lynx-to-scotland/ (Accessed: 01/03/2021)
Soyumert, A., 2020. Camera-trapping two felid species: Monitoring Eurasian lynx (Lynx lynx) and wildcat (Felis silvestris) populations in mixed temperate forest ecosystems. Mammal Study, 45(1), pp.1-8.
Vilella, M., Ferrandiz‐Rovira, M. and Sayol, F., 2020. Coexistence of predators in time: Effects of season and prey availability on species activity within a Mediterranean carnivore guild. Ecology and evolution, 10(20), pp.11408-11422.
Yamaguchi, N., Kitchener, A., Driscoll, C. & Nussberger, B. 2015. Felis silvestris. The IUCN Red List of Threatened Species 2015: e.T60354712A50652361. https://dx.doi.org/10.2305/IUCN.UK.2015-2.RLTS.T60354712A50652361.en. Downloaded on 03 March 2021.